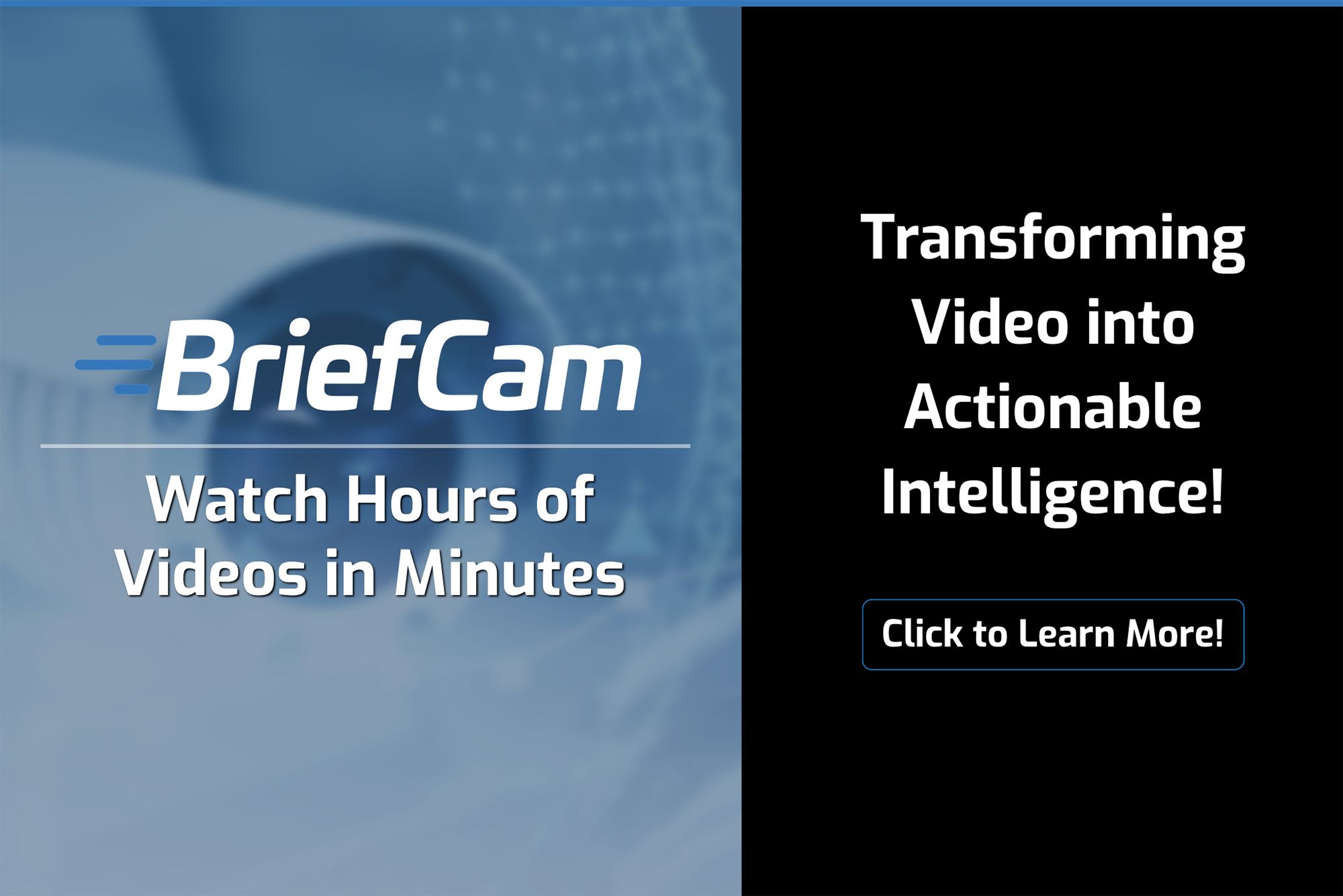 Video Analytics in a Global Health Crisis
Video Content Analytics for Combatting the Public Health Crisis!
ABOUT BRIEFCAM®
BriefCam is the industry's leading provider of VIDEO SYNOPSIS® and Deep Learning solutions for rapid video review and search, face and license plate recognition, real-time alerting and quantitative video insights. By transforming raw video into actionable intelligence, BriefCam dramatically shortens the time-to-target for security threats while increasing safety and optimizing operations.
Click Here To View PDF
BriefCam Review:
Efficient Contact Tracing
Advance multi-camera search pinpoints and traces diagnosed individuals through accurate face recognition, appearance similarity, and proximity identification to notify at risk individuals and engage in safety protocols.
---
Enforce Physical Distancing
Quantify and analyze distance between individuals and locations over time to identify non-compliance with physical and social distancing mandates.
Quantitive Data Analytics
---
Face Mask Detection


Apply Face Mask attribute filter to search and identify face mask usage across video.
---
Manage Occupancy
Monitor the number of people in a space to comply with occupancy regulations and ensure public safety.
---
Reduce Crowding and Hotspots
Utilize dashboards to visually represent object movement, behavior trending, hotspots, and object interactions.
---
Manage Building Maintenance and Cleaning
Enable count-based alerts for area entryways and triggering notifications for cleaning crews when more than a certain number have entered the space.