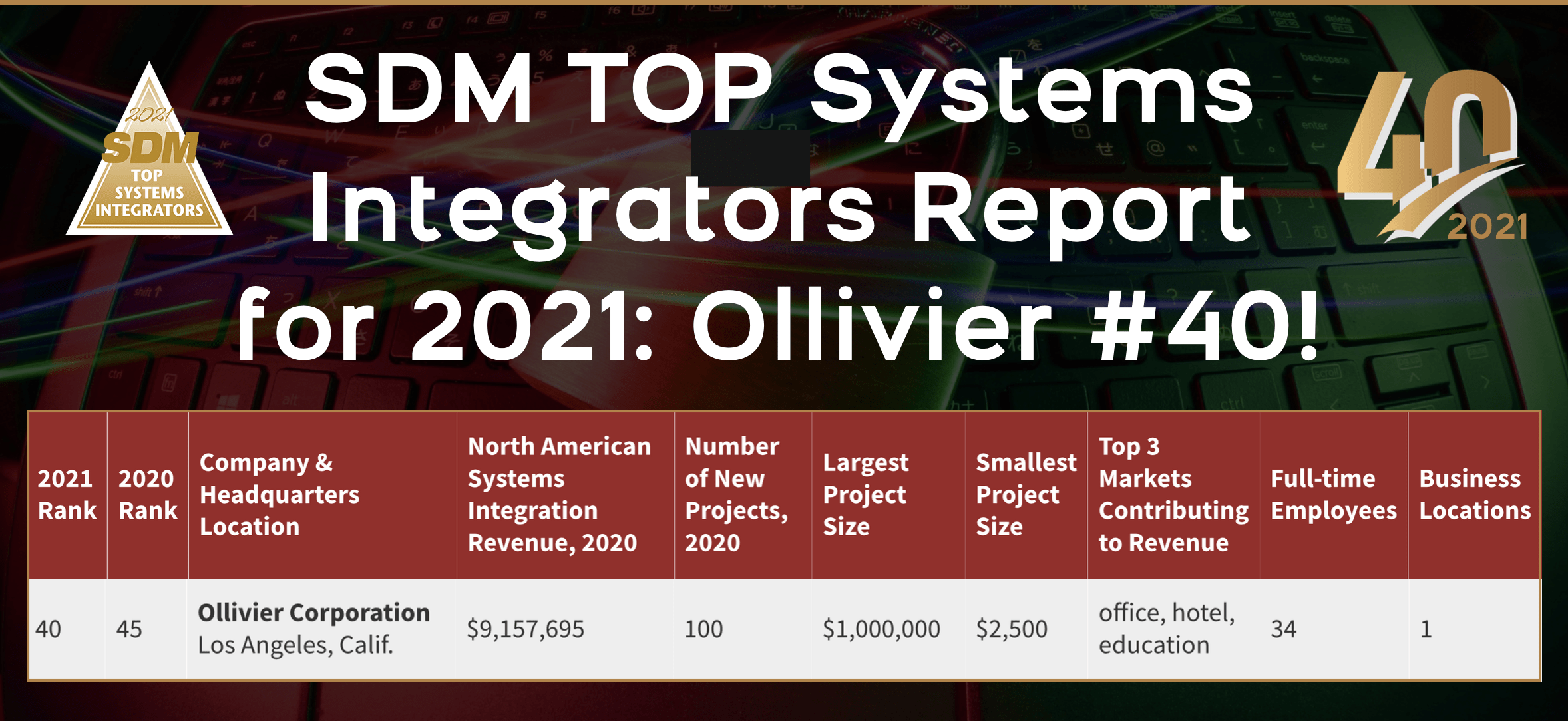 SDM TOP 100 System Integrators Report! 
Ollivier continues to make progress!! Ranked 54th in 2019, 45th in 2020, and 40th in 2021, on the SDM TOP 100 System Integrators Report!
Link to 2021 Report: https://www.sdmmag.com/2021-TSI-Rankings
Thanks to the dedicated employees here at Ollivier, our valued customers, and our manufacturing partners.
Also, we are hiring: https://www.olliviercorp.com/about-us/#mission. We are looking for sales leaders, engineer leaders, installation leaders, apprentices, and anyone (even from outside our industry) that wants to come join the Ollivier family. Send an email to Louis Boulgarides at louisboulgarides@olliviercorp.com if you want to join a winning team that is committed to providing holistic, managed security solutions for our clients.